Summer brings an energy to the air. Schools out, the sun sets later, and the ice cream truck can be heard down the block.
Here are 15 ways to create a few more fond memories to add to your collection.
1. Get outside as much as possible
Sunlight may have a positive effect on chemicals in the brain, like seratonin. (1) This can lead to a natural improvement in your mood. How cool is that!
The best sunlight exposure is early morning sunlight, or evening sun, to avoid the risk of burning (which you should avoid!).
So wash your car, get a sand volleyball group together, or go for a dip. 
2. Have a gourmet hamburger bar
Really fancy it up! Some combos we are loving are;
Beef burger with smoked gouda, caramelized onions, and avocado
Bison burger with havarti, fresh tomatoes, ripe off the vine, and lettuce
Beef burger with bacon, tomato, and a fried egg on top
Lamb burger with goat cheese, tzatziki, and sliced red onions
These can easily be low-carb by including large slices of lettuce to wrap your burger up in.
3. Grow tomatoes and make a fresh caprese salad
A fresh caprese salad is one of life's greatest, most simplest pleasures!
It is made up of sliced tomatoes (or halved cherry tomatoes), sliced mozzarella (or halved mozzarella balls), fresh chopped basil, and drizzled in balsamic reduction. 
Chef tip- Make your own balsamic reduction at home. Store bought reduction typically includes added sugar. 
4. Go camping, even if it's in your backyard
If you can camp, absolutely make the effort to go be in nature. There is something magical about unplugging, and listening to the quiet sounds of nature. It allows you to gain a perspective you can't find with all the distractions of everyday life.
Things you must do;
Look at the stars
Listen for crickets
Tell scary stories around the campfire
Wake up early to feel the crisp dawn
5. Eat the s'mores
S'mores tend to be a once a year event. So we say, go for it. Roast those 'mallows, and enjoy the evening around the campfire with friends and family. 
Kegenix PRIME will help you get back into ketosis the next day.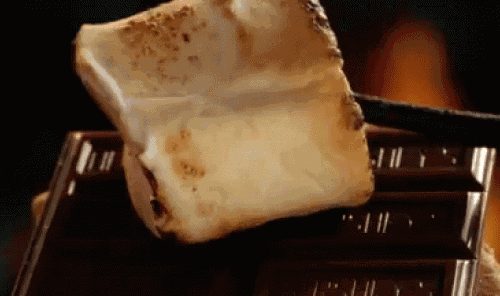 6. Watch your favorite summer-time flick
A couple of our favorites;
Stand By Me
Dennis the Menace
The Sandlot
Dirty Dancing
The Goonies
Jaws
What About Bob?
7. Swim in a lake, pool, ocean, where ever you can
 It's not only a great way to beat the summer heat, but it so good for you too!
Swimming is low-stress, so it is great for recovery after a hard workout, or an intense soccer game. It's been shown to reduce inflammation, and is easy on joints. (2) 
8. Get up before the sun rises
Is there anything more peaceful, than watching the sunrise? So many moments of clarity have come to me during this time. 
"The breeze at dawn has secrets to tell you. Don't go back to sleep."
-Rumi
9. Enjoy the fireworks, even if they tend to go on too long (everyone has those neighbors, right?)
They really are spectacular. Enjoy their beauty, even if it keeps you up past midnight.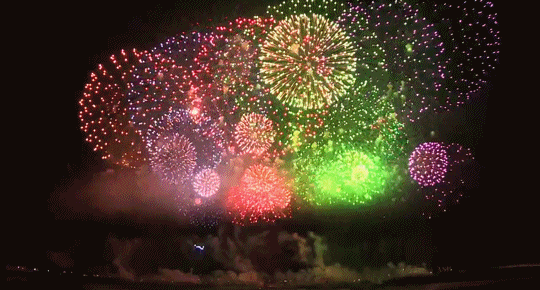 10. Read a book
Summer is the perfect time to sit in a lawn chair, soak up some sunlight, and read a book. An actual book. With a hard copy. And that new book smell.
11. Attend an outdoor concert
The energy at an outdoor concert is explainable. It's a memory you will cherish the rest of your life.
Wear comfortable shoes!
12. Put down the blow drier
Summer is the perfect excuse to wear your hair wild, curly, and unruly. Channel your inner Pocahontas.
You know you've always wanted too.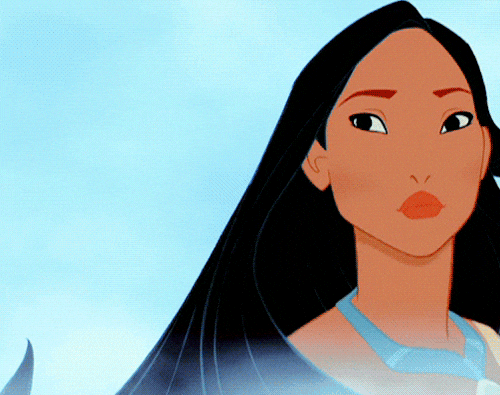 13. Throw an outdoor dinner party 
Pro Tip: Keep mosquitoes away by planting lemongrass in big pots on your porch. Not only will they add decoration and keep those pesky bugs away, but they smell incredible, and can be used in your cooking.
14. Put down the phone
Summer is the perfect time to reconnect with nature. But that is nearly impossible when you are looking down at your phone. If this seems like a difficult task, ease into it. Take a 30 minute technology break a day, and increase that every few days until you are no longer feeling the pull to look at your phone all day. 
15. Find a motivational podcast to listen to
The best way to enjoy summer is to feel confident! Confidence is a skill that must be learned, practiced, and put into action. So find a podcast you relate to, who helps you feel better about yourself, and try to listen to them once a day.
Now go out there and make memories!